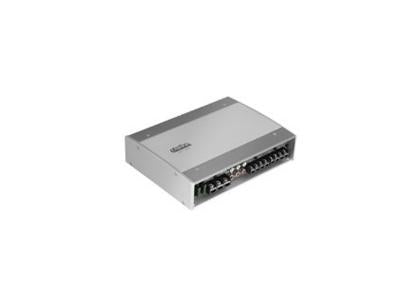 Clarion XC7420: 4 / 3 / 2 CHANNEL POWER AMPLIFIER WITH BUILT-IN DSP
---
In stock, ready to ship

Inventory on the way
4 / 3 / 2 CHANNEL POWER AMPLIFIER WITH BUILT-IN DSP

120 watts × 4 channel @ 4-Ohms
180 watts × 4 channel @ 2-Ohms
380 watts × 2 channel @ 4-Ohm
Signal to Noise Ratio: -89.0dB
DSP Controlled Amplifier
6 Channel Input, 2 Channel Output
Input Signal Matrix Mixer
Output Level Control with 6 group options -60 to +10dB in 0.1dB Steps
6 Channel 5-Band Parametric Equalizer with linking -24 to +15dB, 20Hz to 20kHz, Q: 0.1 to 15
Six Channel Time Alignment with 6 group options 0.01mSec steps, 5.08 mSec (174.6cm Max)
Stereo Crossovers (Highpass, Lowpass & Bandpass)
User Configurable Remote control -60dB to +5dB Max, 0.1 dB Steps
Equalizer and Crossover Response Plot display
Master Volume Control
Individual Channel Muting
User Configurable BC2 Included (-60 to +5dB, 0.1dB Step, Channel Selection)
Tri-On Remote turn-on circuit (Remote, Signal or BTL Detect)
Input, Post mixer, Post EQ and Output VU level meters
Speaker Level Input Adapters included
Dimensions: 9-7/32 x 6-7/8 x 2-3/16 inchs
Dimensions: 222 x 175 x 56 mm
Audiophile Sound Quality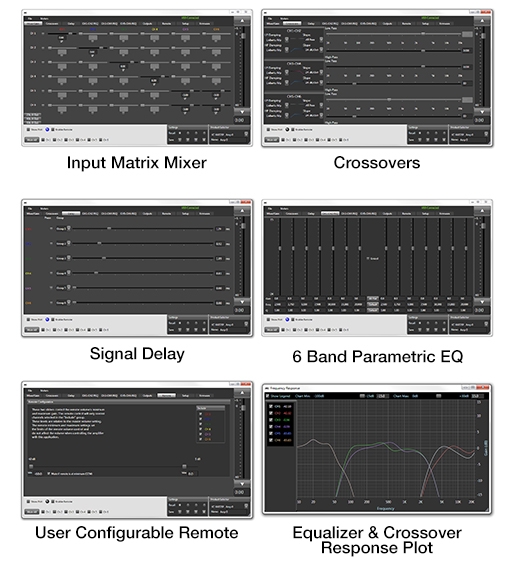 When you say Class D to an audiophile, they immediately turn up their nose and assume it just can't sound absolutely amazing. After more than a decade of tweaking, adjusting and most importantly – listening, we have developed a high-frequency Class D circuit that offers amazing speaker control, extended frequency response and extremely low distortion. The sonic performance of the XC7 amplifiers puts many Class AB designs to shame while offering excellent overall efficiency.
Our Class D controllers operate at more than 600kHz, giving the output stage the capability of reproducing audio beyond 70kHz. All those bad things that normally plague Class D amps shifted several octaves further away from the audible frequency range.
XC-Tune Software
At the core of the XC7420 and XC7520 amplifiers is a high-speed DSP processor. Through our XC-Tune Software Suite, you have full control over the input sensitivity, signal mixing, crossovers, equalization and time alignment for each channel. You can save as many configurations as you want on your PC and load them quickly via the USB port on the amplifier. The benefit of this adjustability is the ability to precisely control the acoustic response, and perceived location of each and every speaker in the system. The result – sound so accurate, you'll think it's a live performance.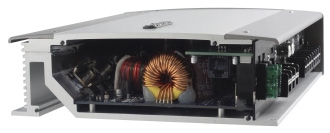 XC7420 Amplifier Overview
System amplifiers make upgrading the sound of all the speakers in a breeze. The new Clarion XC7420 and XC7520 feature our amazing XC-Tune software suite to give your installer complete control over input signal mixing, crossovers, time alignment, output level control and remote functionality. The result: amazing sound that rivals the best home audio sound systems.
Circuit Design Achieves High Quality Sound
Circuit Design Achieves High Quality Sound Clarion amplifiers feature uncompromising resistance to magnetic noise, thereby minimizing distortion, as well as high quality block terminals to offer low electrical and contact resistance. Easy subwoofer system configuration is possible with the embedded high pass and low pass filters. The result is high quality sound you can enjoy in a variety of systems.
Corrosion Resistant RCA and Block Terminals on all XC series Amplifiers
By utilizing corrosion resistant RCA and block terminals, XC series amplifiers offer improved durability and reliability in harsh environments. The XC series amplifiers are true marine amplifiers with oversized aluminum heatsinks and locking power terminals for the harsh marine conditions.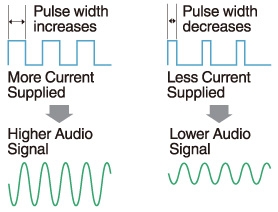 MOS-FET Power Amp
There's only one way for Clarion's main units to deliver unyielding power output and linearity: MOS-FET amplification, or Metal Oxide Semiconductor Field Effect Transistor amplification. Smaller and more efficient than conventional power supplies, a MOS-FET amplification circuit delivers power with less distortion and zero On/Off switching noise. This means you can crank up the volume or set it to easy listening. Either way, your sound will be crystal clear.
2-Ohm Stability
Utilizing this design for peak performance and unwavering reliability, Clarion's amplifiers can drive lower impedance loads for increased power.

CEA 2006 Power Ratings
120 × 4 RMS [4Ω @ ≤ 14.4V 1% THD+N]
180 x 4 RMS [2Ω @ ≤ 14.4V 1% THD+N]
380 x 2 RMS [4Ω @ ≤ 14.4V 1% THD+N]
S/N -77.2 dBA (Ref: 1W into 4Ω)
Our policy lasts 30 days. If 30 days have gone by since your purchase, unfortunately we can't offer you a refund or exchange.